Foreign Masters

Rembrandt van Rijn
The Louvre Museum possesses an interesting collection of Rembrand's works. Please take a look below at some of them, that were issued on stamps by Uganda, in 1993, in order to commemorate the Bicentennial of the museum.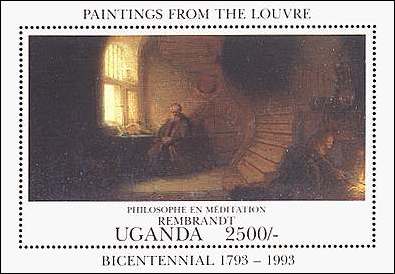 On the above souvenir sheet is reproduced the work: Philosopher in Meditation. Sc. 1126. The below sheetlet is very nice, but will take some time to download. Please be patient, you will be recompensed for that.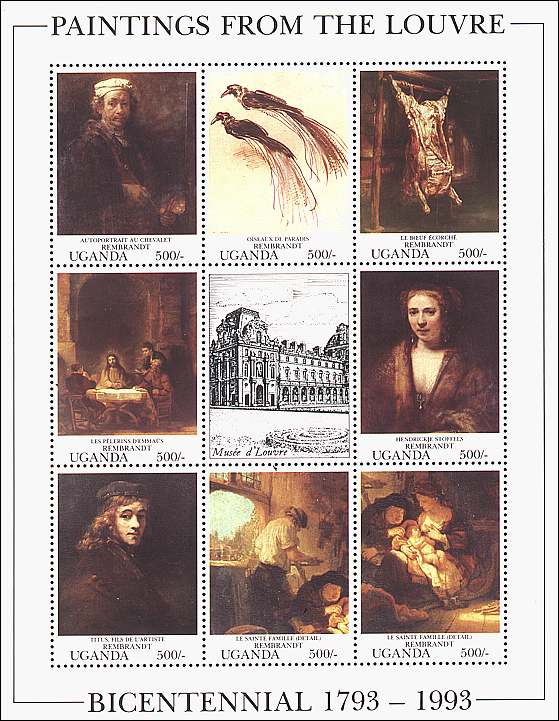 The sheetlet shows the following Rembrand's paintings or details of them:
Self-portrait with an Easel. Sc. 1125a

Birds of Paradise. Sc. 1125b

The Beef Carcass. Sc. 1125c

The Supper at Emmaus. Sc. 1125d

Hendrickje Stoffels. Sc. 1125e

Titus, the Son of the Artists. Sc. 1125f

The Holy Family (left). Sc. 1125g

The Holy Family (right). Sc. 1125h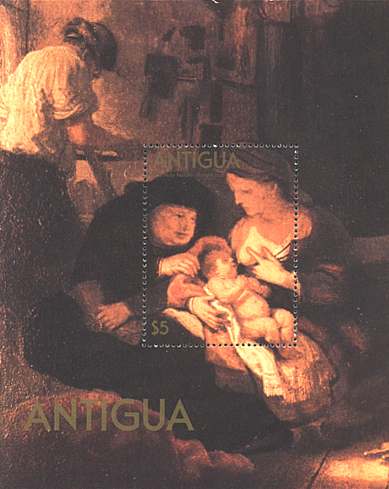 The integral Holy Family painting is displayed on a nice souvenir sheet of Antigua, issued in 1980, June 23. Sc. 578.
Links to Rembrandt's works shown on this site: